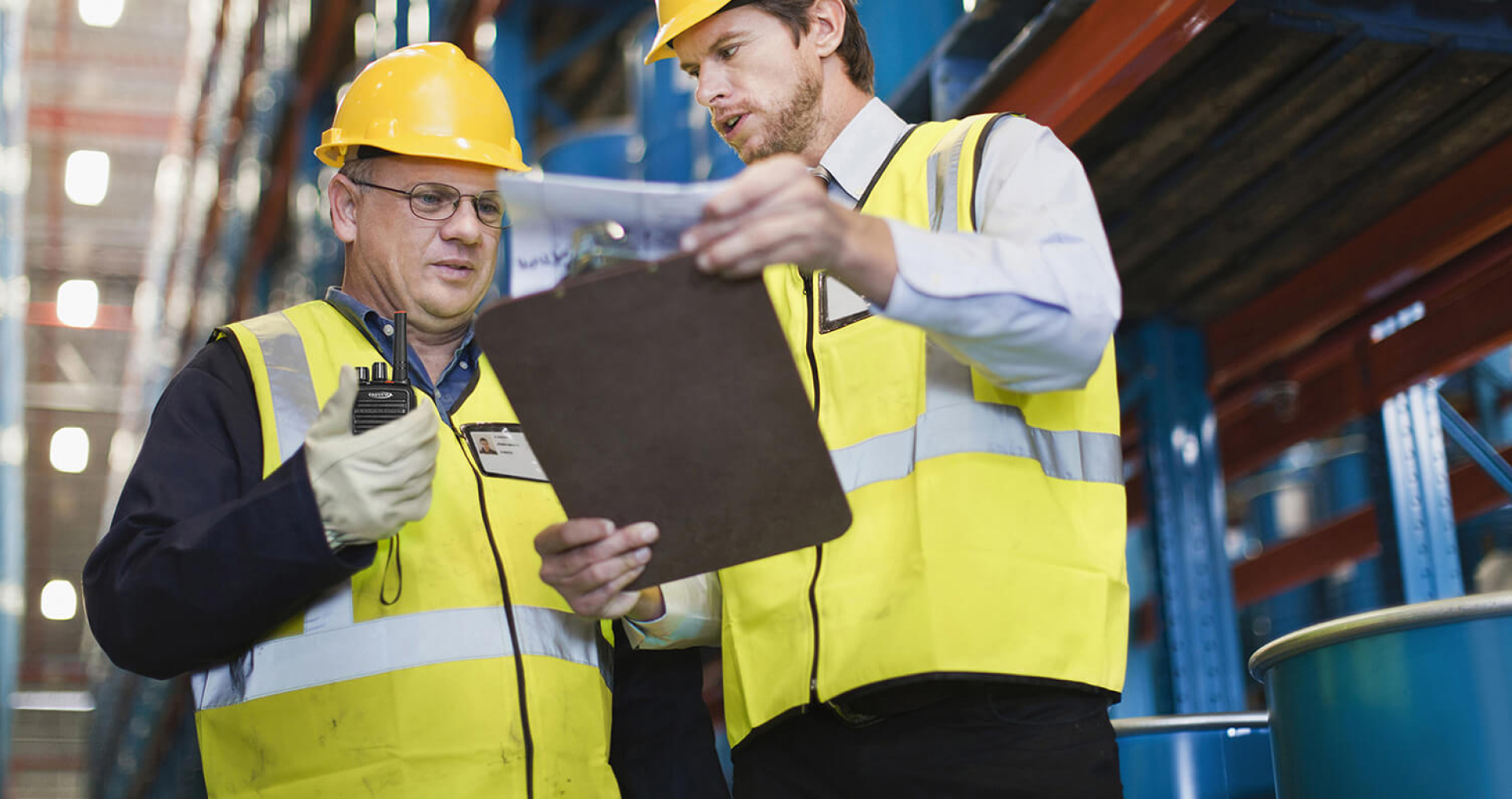 Kirisun's trunked Digital Mobile Radio (DMR Tier III) solutions are designed to deliver business and mission-critical communication services to demanding users across the globe. Developed in compliance with the ETSI standard and highly scalable due to their intelligently distributed Client/Server architecture, our trunking systems can be customized to meet the evolving needs of your growing organization. The IP connectivity capabilities of our DS 6000 dispatch servers, client software, repeaters, and central switches allow for optimal allocation of resources and facilitate redundant system failover protection to provide top-notch reliability even in the most challenging of applications. With successful case studies utilizing our Tier III mobile and portable radios in various industries such as transportation, utility plants, port management, retail, and public safety, among many others, Kirisun's digital mobile radio trunking systems are well equipped to meet and exceed your daily communication needs.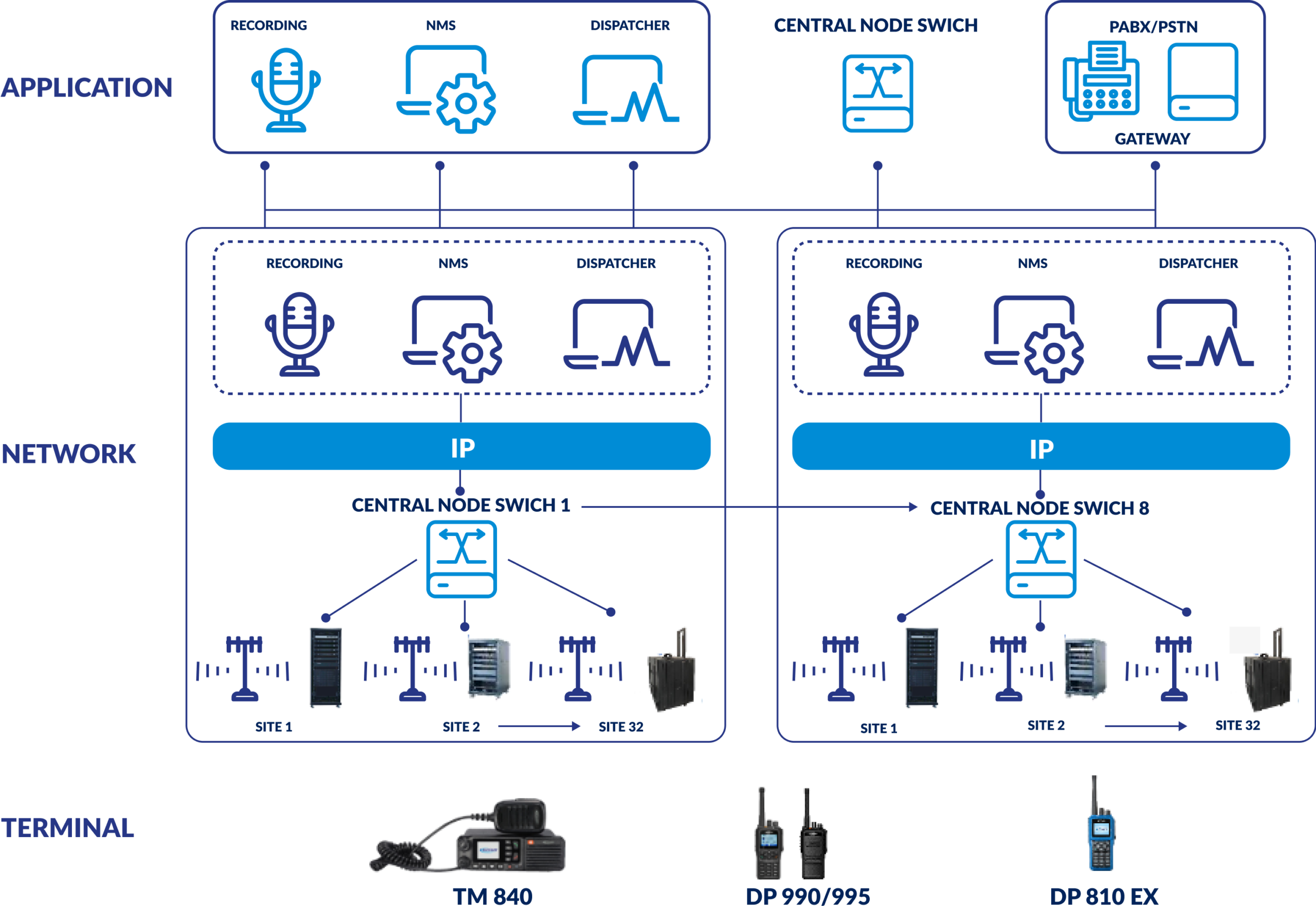 Channel Optimization
Dynamic channel assignment algorithms ensure that radio terminals and base stations constantly assess and adapt to current network conditions in order to leverage underutilized signal frequencies.
System Fail-Over Support
Our DMR Tier III trunking solutions combine robust radio coverage with intelligent redundancy features to ensure overall system availability in the event that an individual component were to fail. Active-standby transceivers, redundant switches, redundant power sources, and distributed channel control software each play a vital role in guaranteeing maximum system availability.
Security Features
Dynamic channel assignment algorithms ensure that radio terminals and base stations constantly assess and adapt to current network conditions in order to leverage underutilized signal frequencies.
Highly Adaptable
Our DMR Tier III trunking systems can integrate with other communication systems in order to provide seamless interoperability. Our solutions include built-in protocols that allow them to work in conjunction with SIP, PABX, MPT, conventional analog, and conventional DMR systems, among others.
Reliable Communication
With the ability to make and receive individual, group, broadcast-to-all calls, and important features such as Dynamic Group Number Assignment, Handover, Roaming, Queuing, GPS polling, and Priority Call, our systems ensure that vital communications reach their intended recipients on time.
Comprehensive Dispatch Console
Our DS6000 dispatch console includes various features that ensure operators are able to perform their duties effectively. Not only do operators have access to typical dispatching functions such as initiating and receiving individual or group calls and texts, but they also have real-time status indicators that keep them informed of radio terminal connectivity, call status, GPS location, and emergency alarms. Our advanced remote control functions give operators the ability to listen in on active calls, they can also send commands to Kill, Revive, or Stun subscriber radio terminals as needed.
Advanced Management Features
Our systems leverage their advanced IP connectivity to provide administrators with powerful tools such as individual user and user group management, configuration management, and user permissions management. Administrators can also view system topology, performance statistics, call logs, message logs, and location logs as needed. Our systems support over-the-air programming (OTAP) of mobile and portable radio terminals to ensure utmost efficiency and convenience when implementing configuration changes.
GPS Location Services
With multiple map view modes available and point/line-based tracking, our dispatch console can display real-time locations and recorded route playback of subscriber radio terminals. Our system records GPS information and leverages it to provide extended radio terminal history tracking by linking location data to logged events such as calls, messages, and emergency alarms, as well as remote Kill, Stun, and Revive entries.
Voice Recording
All voice communications from and to subscriber radio terminals are documented and recorded. A caller ID-based records list allows for convenient search and playback of voice communication records.
Versatile DMR Trunking Radio Terminals
Our Tier III trunking radio terminals include the DP990, DP995, DP770, DP970, DP975, and TM840 models. These multi-mode DMR trunking terminals support analog and DMR in conventional mode, as well as MPT and DMR in trunking mode, giving them the flexibility to adapt to your individual system's technical requirements.